Visiting family? Thinking of moving back to the Sauk Valley?  There are many great options for exploring while you're here.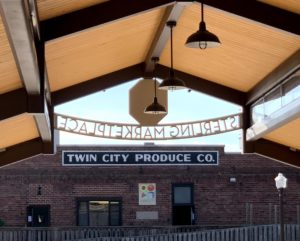 Visit the Twin City Farmers Market on Saturday mornings from 8 AM until Noon. One of just a few year-round Farmers Markets in the State of Illinois, the Twin City Farmers Market expands from its usual indoor space, to more than double the number of vendors it hosts by utilizing the newly added Sterling Marketplace Pavilion adjacent to the indoor market.
The Sterling Municipal Band has been performing for our community for more than 90 years!  Enjoy their free, all-ages performances at the historic Grandon Civic Center in Central Memorial Park every Wednesday evening from June 1st through August 3rd.
The Sterling Park District offers great recreation options whether your sport of choice is Golf, Pickleball, or Disc Golf.  Enjoy walking or biking the trails, or take to the Rock River for kayaking, fishing or simple boating enjoyment.
# # #