The Sauk Valley Area offers employment in many different industry sectors.  From education, healthcare and manufacturing to insurance, finance & banking, marketing, IT, accounting, and more, many careers options are available throughout the Sauk Valley area.
Sauk Valley Employer Spotlight…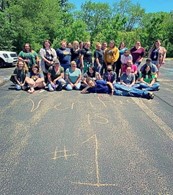 VeriFacts is a women-owned small business that strives to take an active role in developing an employee-first culture. We believe that a positive, supportive, employee-centric work experience is the source from which everything else flows. It has been a joy and privilege to watch the growth that has taken place over the last two years within our people individually and in our company. What we have seen in action is the fruition of what we already believed: investing in your team on a genuine, personal level takes intentional effort, but it returns in loyalty, client satisfaction, employee retention, and long-term growth. Learn more… https://vfacts.com/building-an-employee-centric-culture/
Specific Job Opening:
Ready for a change? Check out these employer's websites for more information on jobs available in the region.