The Shoppes at Grandon Plaza, a retail incubator project by Sterling Main Street, is being designed to attract small businesses, create more retail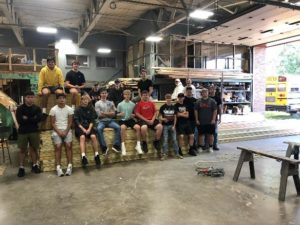 shopping options, and bring people into downtown Sterling. Its inaugural season will open in the spring of 2023 at 310 2nd Avenue in Downtown Sterling, a currently vacant lot adjacent to the Grandon Civic Center and Central Memorial Park.
The program is inspired by the success of retail incubator programs such as the Batavia Boardwalk Shops (Batavia, IL) and Western Market (Muskegon, MI). Building upon existing community assets such as the year-round Twin City Farmers Market, the Kitchen Incubator of NW Illinois, and the Small Business Technology Center that support local entrepreneurship, the Shoppes at Grandon Plaza will focus on retail development and offer an opportunity to test the market and hone skills necessary to succeed in today's competitive retail market.
The initial application portal will be open soon, and prospective applicants are encouraged to begin developing their business plans and utilize the resources available through the IL Small Business Development Center at Sauk Valley Community College. Applications will be reviewed in early 2023 and Vendors will be notified of their acceptance in February 2023. Possession of the units will be delivered to vendors at the beginning of April and vendors will have one month to customize their spaces prior to the May 2023 opening.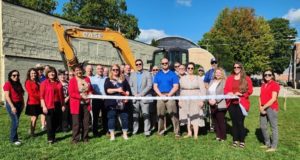 Sterling has a long history of innovation and creativity. The addition of a retail-focused incubator will complement existing assets such as the Small Business Technology Center, the Kitchen Incubator of NW Illinois and the Twin City Farmers Market to further Sterling's legacy as the hub of entrepreneurship in the Sauk Valley.  With the continued growth of local programs such as WACC's Creating Entrepreneurial (CEO) Program and Sauk Valley Community College's Leadership Program, along with local events like Sterling Main Street's Pop-Up Market, the Shoppes at Grandon Plaza will continue to expand the pipeline of services our community can offer to continue to "grow our own" small businesses.  
 Further fostering entrepreneurship, Sterling Main Street has partnered with the Whiteside Area Career Center's Building Trades class for construction of the buildings themselves, and a host of other local contractors for the entire process. 
For more information visit the project website or follow along with the construction on Facebook or Instagram.